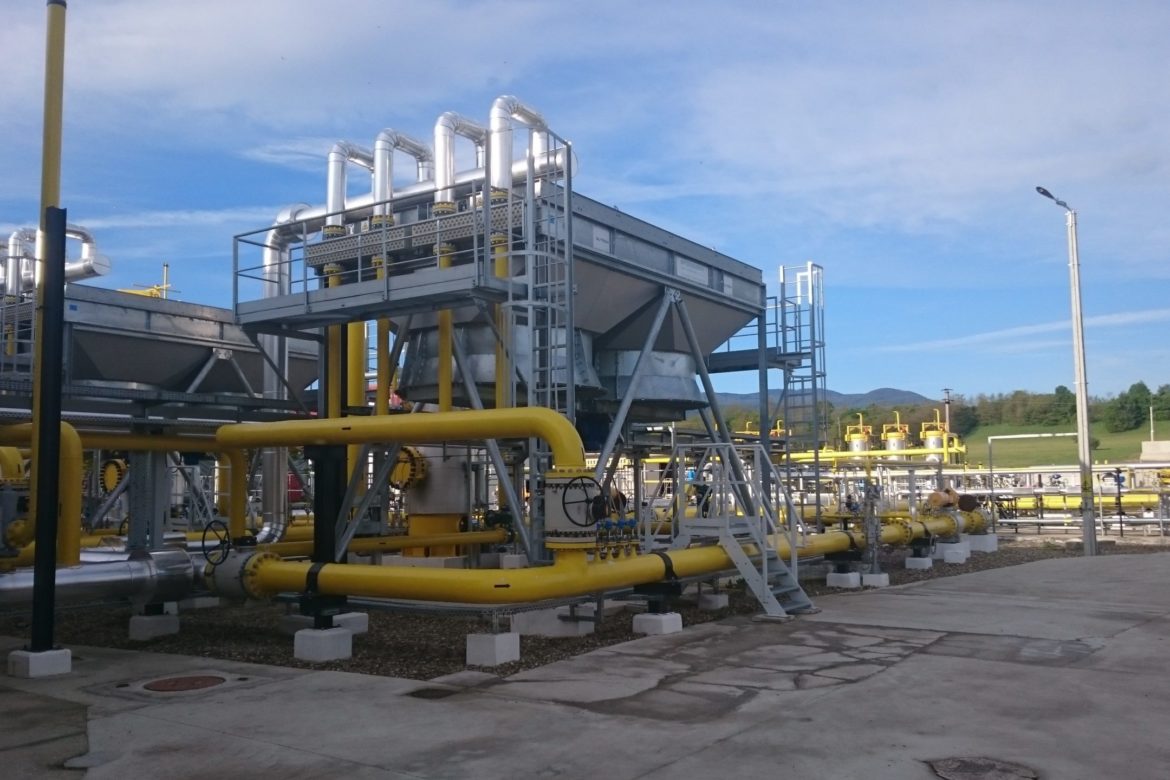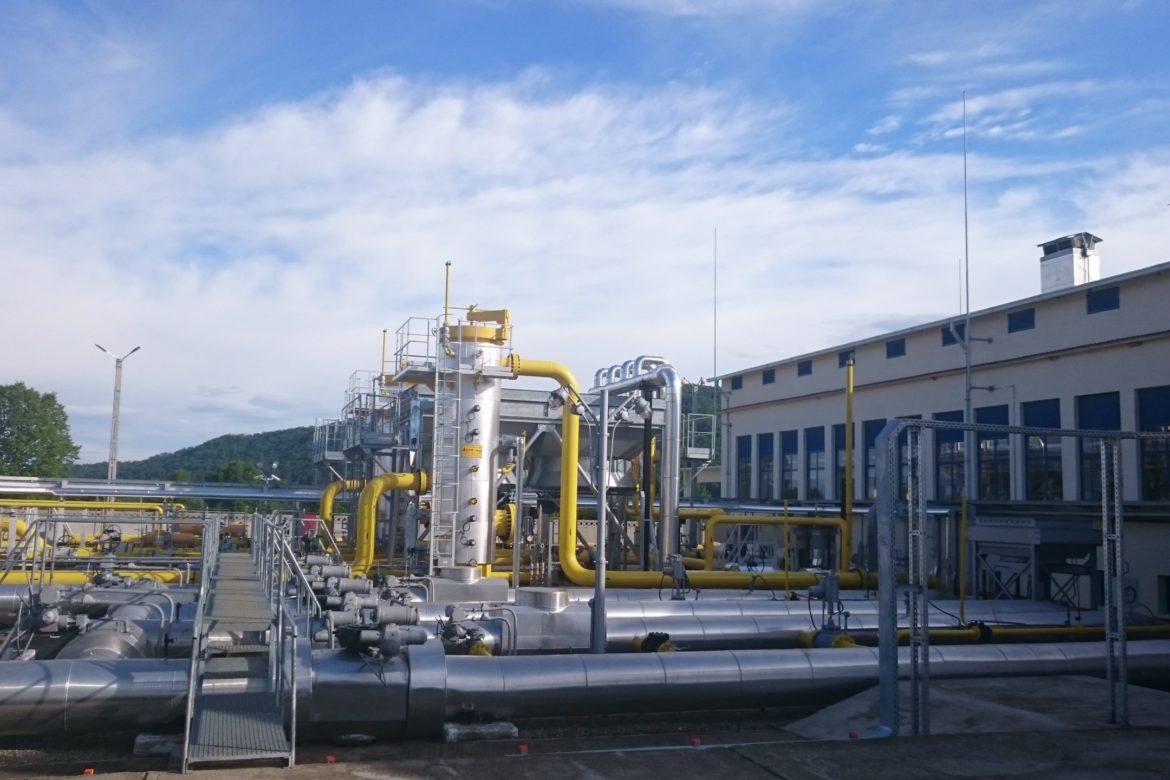 General Contractor (EEPC General Contractor) of the Șinca compressor station modernization and the technological hub. 
Installation and commissioning of 2 Solar Turbines Centaur 50 turbocompressors.
Compressor station capacity: 500.000 Sm3/h.
Delivery and installation of natural gas cooling systems, turbine air filters, combustion gas chimneys, field valves controlled by turboccompressor units.
Comissioning of the entire compressor station.